If you've read my previous article, listing my top 3 reasons why you might want to consider online therapy, you'll know that online therapy is booming here in the UK due largely to the recent lockdowns which made it impossible for us to continue seeing our clients in person.
If you're interested in having online therapy and would like to know whether this option is right for you and how to get the most out of your sessions, then read on as I'm going to provide you with the low down on everything you need to know about getting up and running online.
Confidentiality and Online Therapy
One of the most important reasons why people find counselling so helpful is because we provide our clients with a private space in which they can come and speak about their difficulties with the full confidence that what they share with us, remains with us.
This is really crucial to developing a positive and trusting therapeutic relationship. When you visit a therapist in person, it's their responsibility to provide a place where you can speak freely in full confidence knowing that no one will be listening in on the conversation.
When it comes to online therapy, however, things  are not quite as straightforward. While I can ensure I'm speaking from a private setting and that the call offers a good level of encryption, it's very much up to you to make sure that things are watertight your end.
Unless you're able to find a quiet spot which is private and where you will not be disturbed or listened to, then online is not likely to work for you.  The following is a check list of things to think about which should help you to decide whether online therapy sessions are for you or not.

Privacy
Can you speak from a location which is private where you are confident that you will not be overheard? This consideration is extremely important. Unless you feel sure you are not being overheard, then it's unlikely that you will be able to really open up and speak freely with your therapist. At the very least, what is required is a room from which you can have the session knowing that you will not be interrupted.
Will Others be Able to Hear your conversation?
Complicating this somewhat is the fact that there may be people living with you who do not know that you are having therapy sessions. If this is the case with you, then it's something to think seriously about before embarking on online sessions. If you are worried that you will be unable to keep things under wraps or worried about the implications were someone living with you to find out you are having therapy, then this is likely to detract from the experience making it difficult for you to speak openly.
Assuming that you are able to take online calls in the privacy of your own home with none of the above issues, then that box is ticked and we can move on to thinking about your tech set up and how to get the most out of your sessions.
Getting you Tech Set Up Right for Online Therapy Sessions
As a rule of thumb, the faster your internet connection the better. The best way to ensure that you are getting the fastest connection possible is to connect an ethernet cable from your router to your computer. Using the cable ensures that there is no drop off in speed which can occur using a wireless connection.
In reality however, it's likely that you may well need to use a wireless connection simply because your router may be  located somewhere in your house from which it is not possible to have the online session. For instance, it might be in a shared space such as your living room or even in your hallway depending where your primary telephone socket is located.
Run an Internet Speed Test
This shouldn't be a problem. As a rule of thumb, it's always a good idea to be able to test your internet speed using an ethernet connection just so you know what your fastest speed is. Then, you will know whether you are able to get a comparable speed using a wireless connection. Depending on where you are in your home, the likelihood is that there may well be some drop off in speed but not usually enough for this to be an issue.
If you're using a wireless connection, then it's a good idea to do a quick speed test prior to your session just to make sure that you've not built up interference on your line which can slow down your internet speed. Just to give you an example, I've been caught short on several occasions when I've had a poor-quality online experience only to discover afterwards that there was a serious degradation in the speed of my wireless connection. This is easily remedied by simply turning the router on and off. By resetting the router in this way, any interference is dissipated and you should be able to regain your optimum speed once again.
Check your Internet Speed Prior to your Online Therapy Session
I'm now in the habit of checking my speed every morning before commencing sessions just to be sure that everything is working okay. If you would like to check the speed of your internet connection, you can do this easily by visiting  speedtest.net and running a check.
Use your Best Device for Sessions
Another obvious factor which can impact the quality of your online experience is the quality  of the device which you are using for your call. The older your computer the more likely you will run into difficulties. I've worked with people who have had problems running any of my video conferencing apps but were able to resolve this issue by wiping their hard drive and reinstalling their windows or mac platform from scratch once again.
This is something which we should all most probably do periodically as a matter of course since it gives you a clean slate with which to work once again and immediately eliminates many of the subtle software glitches which can slow down your computer making it difficult to run some of the more modern video conferencing apps which can require significant amounts of bandwidth.
That being said, one of the apps which I use called Vsee has been designed to run with less bandwidth when it detects such issues including slow internet speeds so even with an old computer, the likelihood is that you should still be able to find a way to make online therapy work for you.
If for any reason, your preferred device just doesn't work too well, then try another one. Most video conferencing apps work well across devices and I have a number of clients who are happy to use their phones to take calls rather than use a computer.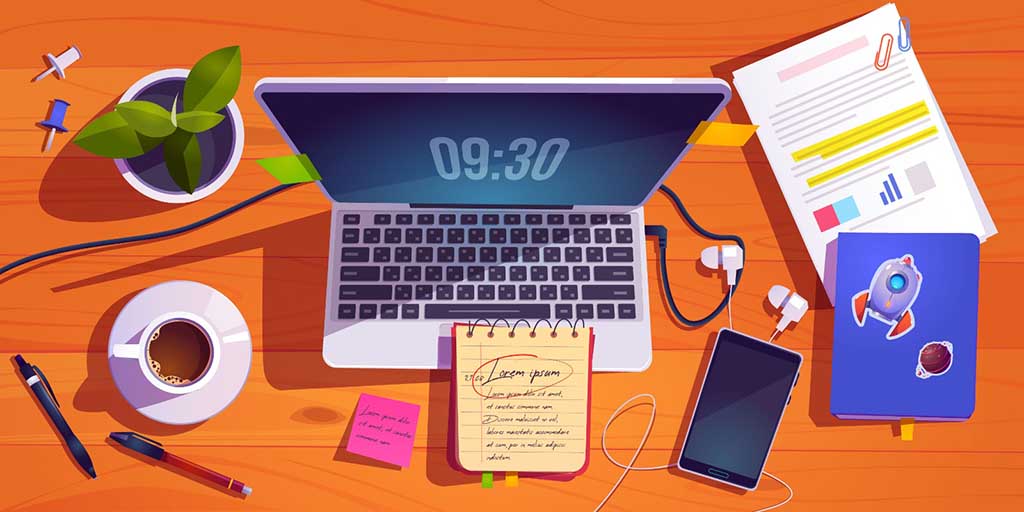 Getting your tech set up right
It may sound obvious but prior to your online session, do be sure to be sitting somewhere comfortable with the device on a table and placed in such a way that when you look at it, from the other persons perspective, you will have good eye contact.
I've had sessions with people using iPads and while the quality of the call has been outstanding, because they have placed the device horizontally on the table, the camera is then on the side of the device which makes it look as though they are staring into space rather than actually looking at me! Thinking about where the camera is on your device will make a big difference to your ability to make eye contact online and this will help you to connect with your therapist.
One thing I really suggest is not to hold your phone or tablet during the session since from the other persons perspective, you will appear to be bobbing around on the screen and if left unchecked, this can eventually result in a feeling not altogether dissimilar to sea sickness for the other person (I know, I've been there!)
You're Now Ready for your First Online Therapy Session!
Assuming you're able to find a quiet, private place from which to speak to your therapist, then getting your tech set up right is usually really straight forward. If you're having problems, then take another look at my check list of things to consider and my guess is that you should be able to resolve things fairly easily.
In reality, the vast majority of the online therapy sessions which I have pass without any sort of issue at all and because of the excellent quality of the current video conferencing apps, you don't even have to think about technology at all during your sessions which is how it should be. The technology will be working away in the background which means you will be able to give your full attention to the conversion with your therapist just as you would be able to do were you to be meeting with them in person.