Yoga Enhanced Cognitive Behavioral Therapy
Find peace for your anxious mind and a state of relaxation for your body. Learn tools to transform your life for the better.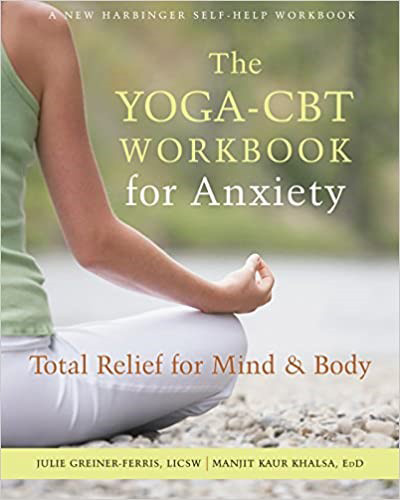 Yoga Enhanced Cognitive Behavioral Therapy (Y-CBT)
A contemporary research based psychological approachdeveloped by Julie Greiner-Ferris and Manjit Kaur Khalsa that combines the scientifically documented effects of yoga with cognitive behavioral therapy. This treatment model addresses the symptoms of anxiety and depression by combining traditional psychotherapy with yogic practices and philosophies, didactic material, and therapeutic process. Anxiety is the most common emotional problem effecting people worldwide.
Anxiety impacts both the cognitive or thought processes and physiologic states of an individual and the Y-CBT model recognises that anxiety is a mind and body problem. Y-CBT blends the effective techniques of CBT with yogic exercises, breathing, and teachings. The result is a new highly effective system of therapy that simultaneously calms the anxiety of the mind and eases the stress in the body.
Y-CBT is the only treatment model which integrates the traditional concepts of Cognitive Behavioral Therapy (CBT) with the healing practice of Kundalini Yoga. Developed by a psychologist and a clinical social worker with over 50 years of combined clinical practice – this "third wave" treatment model builds on the well-known success of Cognitive Behavioral Therapy (CBT) in treating anxiety.
We would like to hear from you